About RichLaur Media LLC
We excel at cutting-edge web design utilizing the latest HTML5 authoring tools
RichLaur Media LLC is a far-flung compendium of leading programmers, designers, copywriters, graphic artists, musicians and interactive multimedia veterans. The company is led by Richard Gardella, whose career in multimedia began in 1990, blossoming in 1995 with his development of The Princeton Review's flagship software product, "Inside The SAT".

Through the nineties, Mr. Gardella authored a number of successful educational software products, including the Codie Award-winning upgrade to the "Inside The SAT" product. His multimedia efforts have been favorably reviewed as best in category in The Wall Street Journal, The New York Times, The Chicago Tribune, etc.
In the late nineties, Richard and partner Gary Skiba crafted and successfully sold the AtTheCrossroads Internet Gaming site (at its height, a 100,000 member site) to Katerra Corporation. They subsequently negotiated a strategic relationship with PAWS, Inc. (owners of Garfield comic strip). Mr. Gardella has also independently authored a number of multimedia products sold via national distribution, including a trading card-making software which was featured by Maxim magazine on NBC's The Today Show.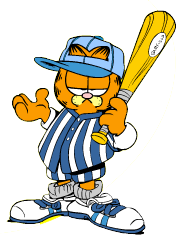 Over the years our client portfolio has included United Technologies, Citibank, Chemical Bank, Otis Elevator, Univ. of Hartford, Gerber Scientific, Jostens Learning Co., EnterActive Distribution Co., et.al.
Through The Yacobian Group, we have provided training software to the elite companies of the fashion industry, including Gucci, Chanel, Ann Taylor, Sears, et.al.